RIBBON CUTTINGS ARCHIVE
---
Our Market Gifts & Novelty
Date: 10/18/2021
Our Market Gift & Novelty located in Bridgeport WV.
---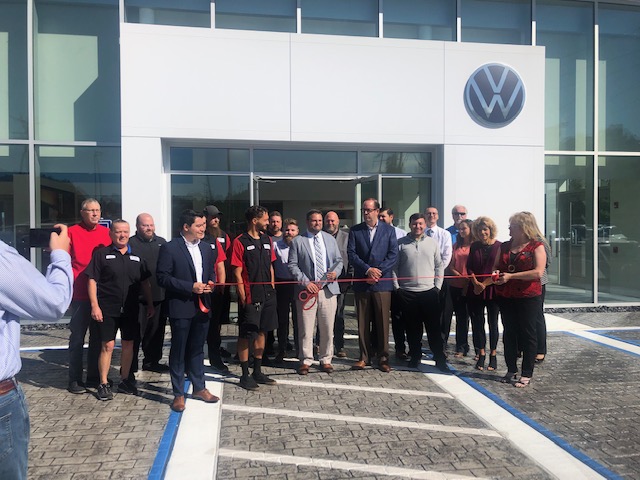 Clarksburg Audi/Volkswagen
Date: 09/29/2021
Jon Pajak, General Manager Audi Volkswagen Clarksburg 304-623-7827 Office Lodgeville Road
---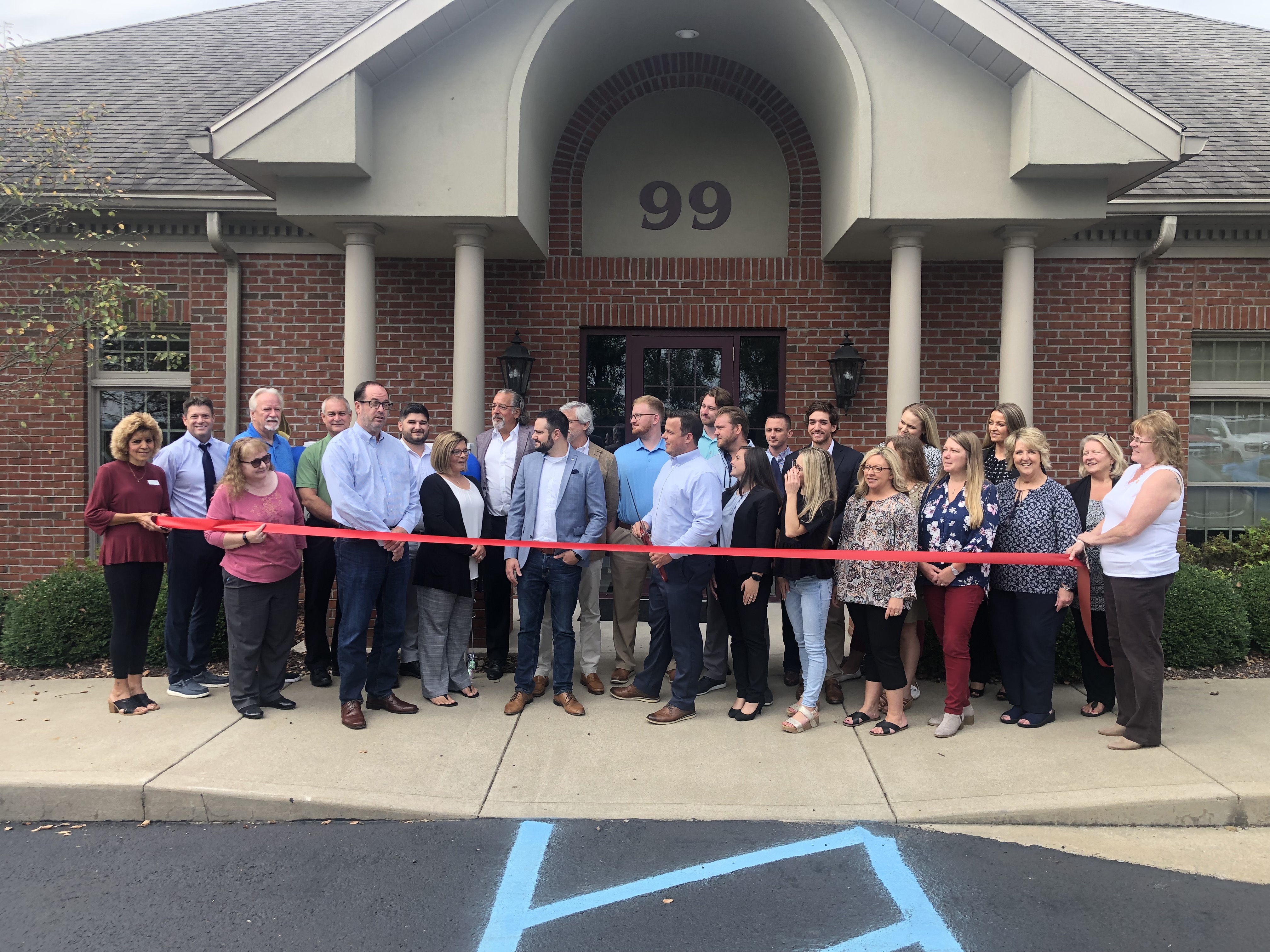 Northwestern Mutual Relocation Ribbon Ceremony
Date: 09/21/2021
99 Cambridge Place Bridgeport WV Phone 304.624.5400
---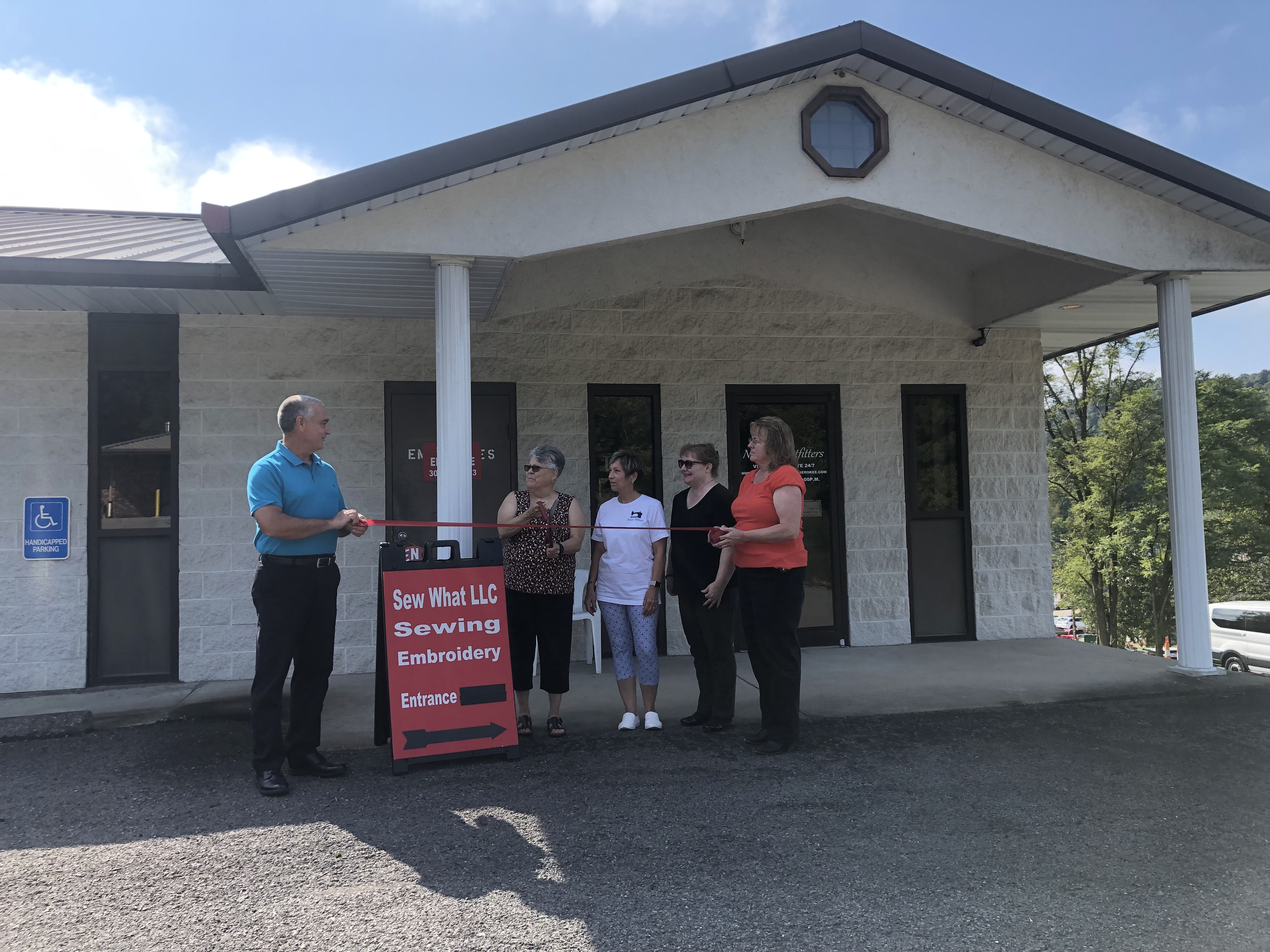 Sew What Ribbon Ceremony
Date: 09/16/2021
Vicki Fahey(Member), Sew What (seamstress, alterations) has moved the business to new location. Chenoweth Drive, Bridgeport, WV, same building as Nursing Outfitters Phone:(304) 783-5193
---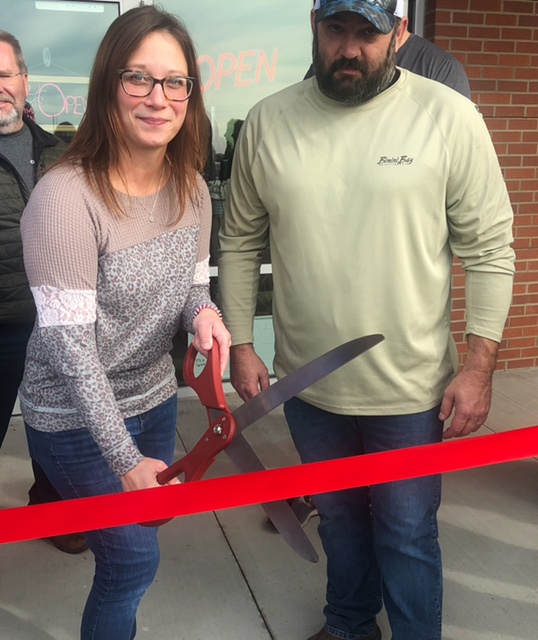 Shrimpy & Snappy's Seafood Market
Date: 10/28/2021
Seafood Market at 8000 Jerry Dove Drive Suite 101 Bridgeport WV
---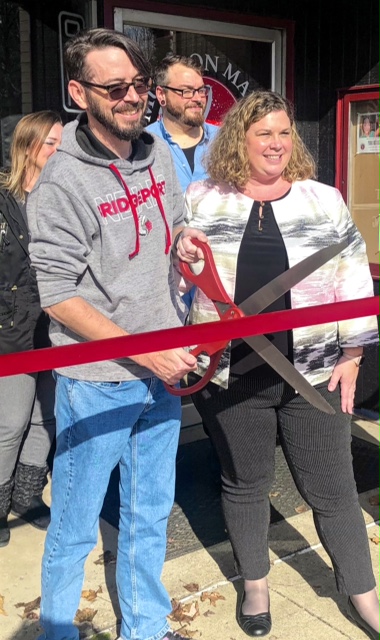 Music on Main
Date: 11/17/2021
Music on Main 130 W Main Street Bridgeport WV 26330 Listen, Sing, Record, Music on Main has it all.
---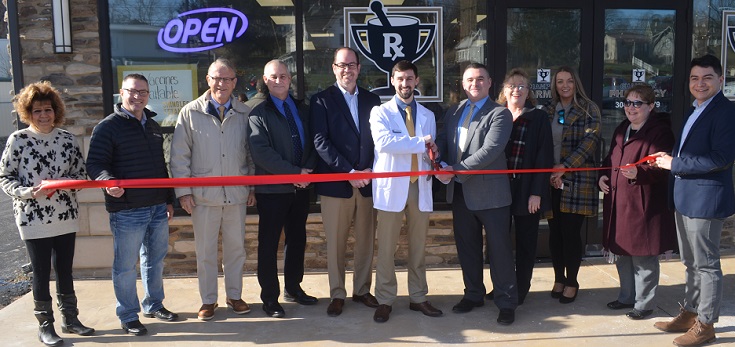 Champion Pharmacy celebrates National Pharmacist Day
Date: 01/12/2022
"We're the new independent pharmacy here in town and we look forward to being a cornerstone in the community of Bridgeport for many, many years to come." There are currently three employees at the store. Ownership is planning on expanding the employee base as growth continues. Along with LeMasters, the other two owners are Eric Belldina and Ron Selders. Hours are Monday, Wednesday, Thursday, and Friday 9 a.m. to 6 p.m.; and Tuesday 9 a.m. to 7 p.m. Saturday hours are 9 a.m. to 3 p.m. with the business closed Sunday. There are four other Champion Pharmacy locations in North Central West Virginia. The pharmacies include Pierpont Landing Pharmacy in Morgantown, Belldina's Pharmacy in Masontown, Preston Family Pharmacy in Kingwood, and Highland Pharmacy and Wellness in Kingwood.
---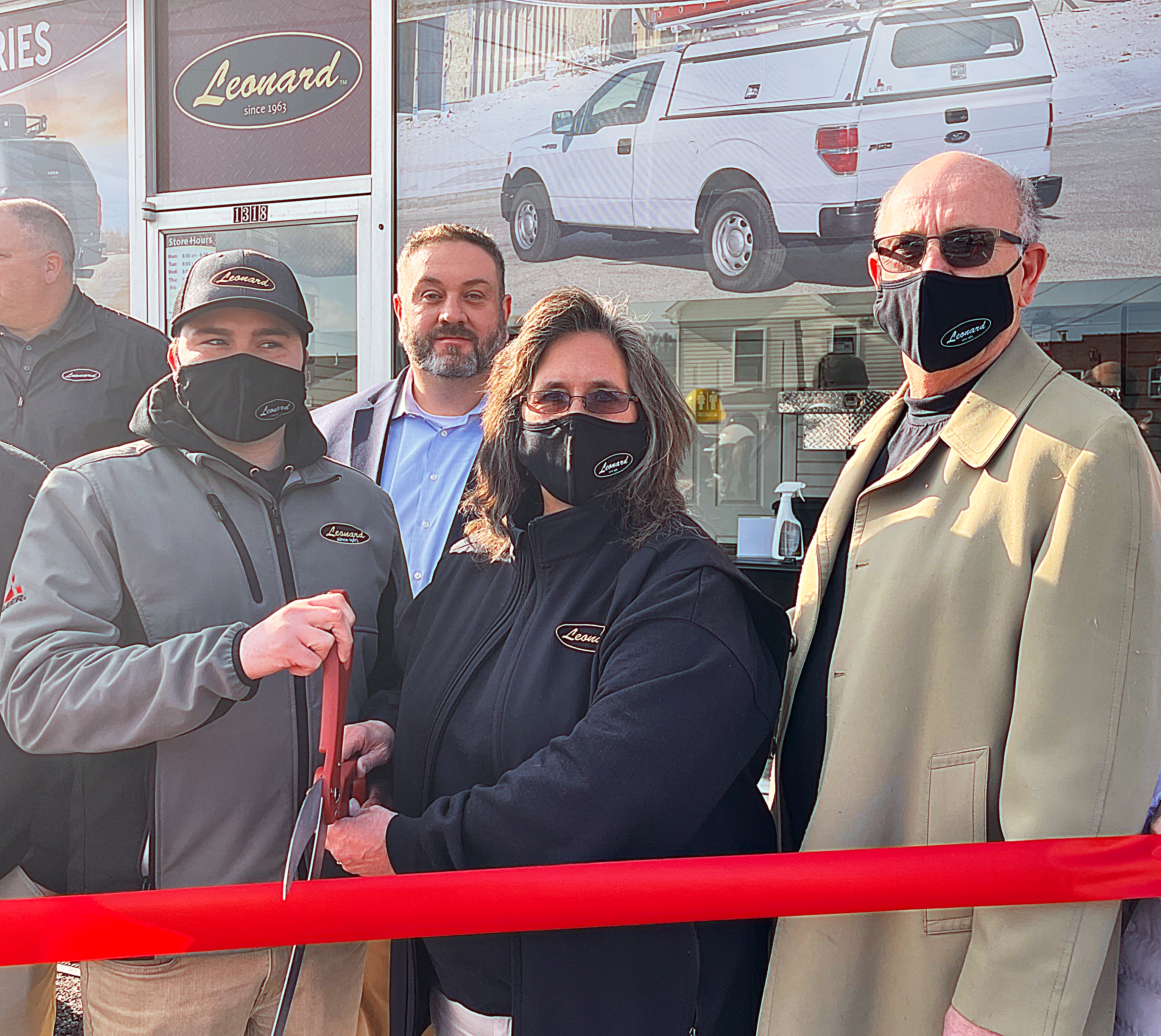 Leonard Buildings & Truck Accessories
Date: 01/26/2022
Proudly Made and Manufactured in America Leonard Buildings & Truck Accessories hosted a grand opening & ribbon cutting ceremony. Mayor Sam Maxon, Town of Nutter Fort, Council members, along with Harrison County Chamber of Commerce, Chamber Ambassador's, friends, family & patrons were all in attendance. Leonard Buildings and Truck Accessories holds that belief (Proudly Made and Manufactured in America) as steadfast as it did when the company was founded in 1963. The headquarters are based in Mount Airy North Carolina, but CEO Mike Pack's roots run deep in the Mountain State. Mike, a Raleigh County native believes West Virginia has unlimited possibilities. The new store located at 1318 Buckhannon Pike; Nutter Fort is proof. There are now seven Leonard Buildings and Truck Accessories through the Mountain State. The demographics of the area "just fit" our company. Pride, Commitment, Quality Product, hard work, and Family all play important roles in our lives and the lives of our employees. There are three manufacturing plants here in the United States. American plants, American products, assembled by local workers. During a time when businesses continue to struggle with the effects of a Global Pandemic, Leonard Buildings and Truck Accessories expanded in 2021 by adding 10 new locations. This is testament to what can be accomplished when there is a quality product available. Seventy percent of the business last year resulted from repeat customers and customer referrals. Leonard product lines include storage buildings, cargo and utility trailers, truck covers and truck and van accessories. Carports, playhouses and animal structures. There are 68 factory outlet stores in the five-state region. The outlet in Nutter Fort currently employees a team of four. Mr. Daniel Dorsey, local Harrison County resident will be the managing the location. Hours of operation are Monday-Friday 8am-6pm and Saturdays 9am-3pm. Phone 304.842.0212 visit the website Leonard Buildings and Truck Accessories. Leonard Storage Sheds, Utility Trailers & Truck Accessories (leonardusa.com)
---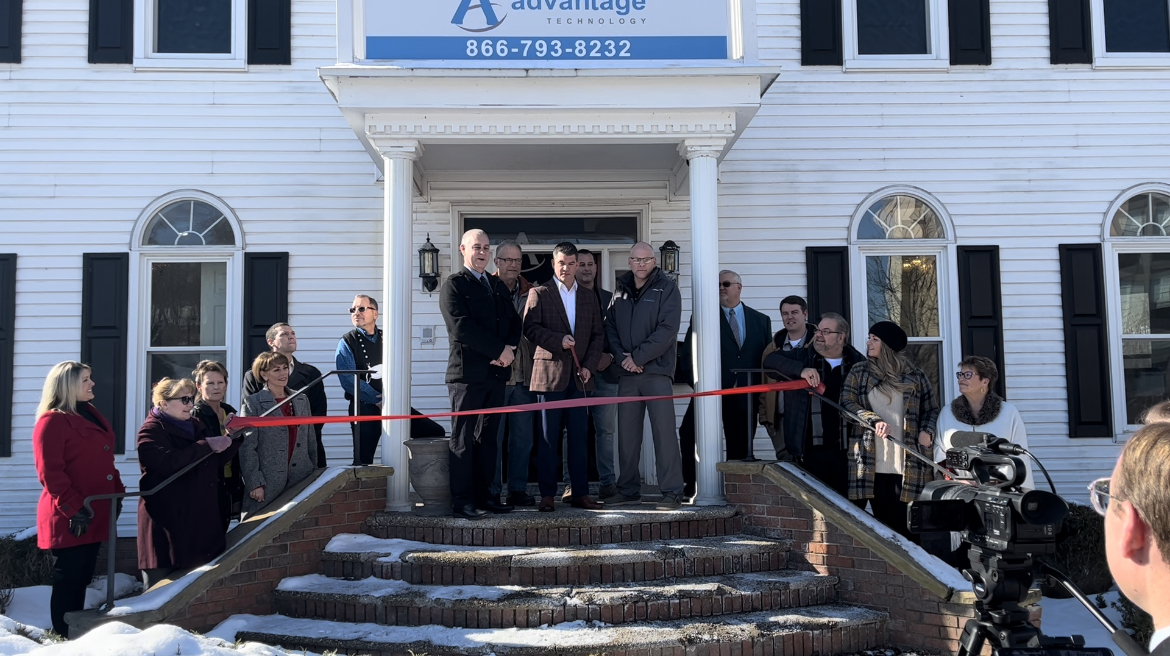 Advantage Technology
Date: 01/27/2022
1590 Johnson Ave Bridgeport was the place to be. Connecting Business, People and Community. Celebrating Advantage Technology relocation. Advantage Technology began with Richard Wilbur III providing IT consulting from a spare bedroom in early 2000. After working for several consumer-driven IT businesses directly out of college, he saw an opportunity to provide groundbreaking, enterprise-quality IT solutions to the business community. He quickly hired staff and moved to a small office complex in downtown Charleston, WV. It wasn't long before that facility was too small, and Advantage Technology moved to 814 Quarrier street where it remained for over a decade. In those years, Advantage Technology grew to provide many IT service, from help desk support to telecommunications and even datacenter design and installation. With the expanded services came expanded staff and the need for more physical space. So, it 2016, the company moved to 915 Kanawha Blvd E, where it is headquartered today. To better respond to needs outside of the Charleston area, Advantage Technology opened a new office in West Virginia's eastern panhandle in 2016, today operating out of Williamsport, MD. And in 2020, it expanded further with a central West Virginia office in Bridgeport. For over 20 years now, Advantage Technology has been providing IT services and solutions for companies in West Virginia, Maryland, Kentucky, Virginia, Pennsylvania, Ohio and throughout the Mid-Atlantic region, along with clients in Canada. Because they have over 80 technicians, they can specialize in emerging areas of information technology and have dedicated resources to specific disciplines, rather than merely being computer generalists. Their focus and innovation enable them to support over 800 companies and continue to expand into cutting edge areas of information technology.
---
Stone Tower Brews
Date: 01/31/2022
Monday, the Harrison County Chamber of Commerce facilitated a ribbon cutting at Stone Tower Brews at Market Place Plaza. As it does at its Buckhannon location, Stone Tower Brews features fresh-roasted coffee, lattes, matcha, chai, mochas and other specialty hot drinks, as well as cold brew coffees West Virginia craft beer.
---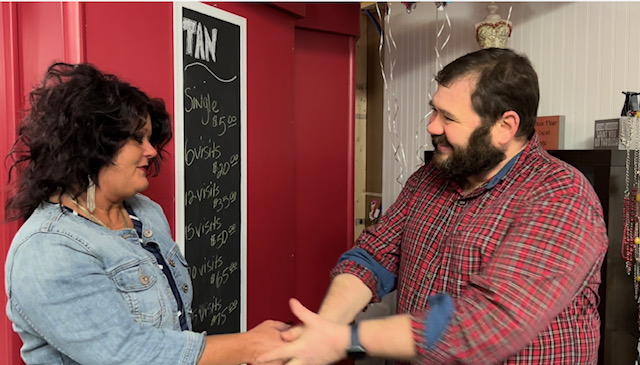 Ahead of Style
Date: 02/04/2022
Ahead of Style Salon and Tanning Owner: Leighann Amos Holt experience in style, color, and design keeps her ahead of the competition. For over 25 years her passion and service to young and old alike has made her a valued and recognized business owner not only in Shinnston but throughout Harrison County. Her recent relocation:72 Main Street Shinnston what the right place at the right time. Walk in's are welcome. Phone 304.844.1721
---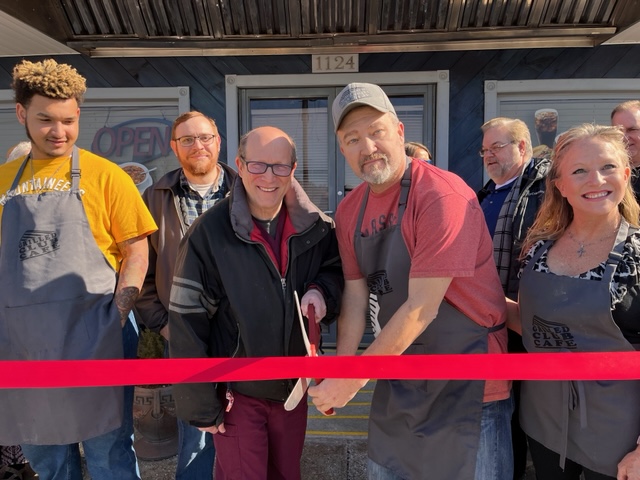 Grilled Club Cafe
Date: 02/15/2022
The Grilled Club Café, Harrison County Chamber of Commerce, and City of Clarksburg Officials held a ribbon cutting ceremony Tuesday, February 15, at 11 am. The cozy restaurant offers a variety of foods including Hamburgers, Grilled Club Sandwiches, soups and salads. The inside decor includes a chess table and chairs but it's mounted to the ceiling. Part owner and former contractor Jason Custer said he completely remodeled the building to feel like home. "We did all the remodeling. All the decor came from, antiques and stuff came from my apartment, We wanted a rich environment and it really is beautiful," Custer said. The Café is open Tuesday-Sunday 11am till 8pm Location: 1124 E Main Street Clarksburg (In Broadway) Phone 304.969.0035 The menu is on Facebook Grilled Club Café' Pictured in the attachment: Left: Clarksburg City Councilman Will Hyman, Co-Owner Keith Newman, Co-Owner Jason Custer
---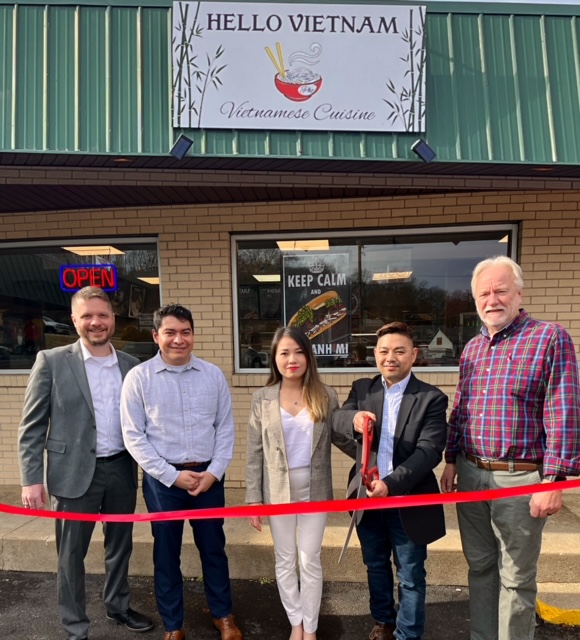 Hello Vietnam
Date: 02/17/2022
Story by Julie Perine Connect Bridgeport James Mai and wife Vivian Nguyen start their morning early, cooking and prepping for the day ahead. Some of the most popular dishes at their new restaurant, Hello Vietnam, include hot soups, spring rolls, pho noodles and vermicelli bowls. But everything the couple cooks up is selling like hotcakes. "We had planned to be open from 11 a.m. to 7 p.m., but by the time 4 or 5 p.m. comes, we're selling out and winding down," Mai said. Hello Vietnam, is located at 519 East Main Street, where Subway was formerly located, just behind Oliverio's Ristorante. The restaurant just opened in 2022, but the idea has been simmering for quite some time. "We saw the potential and the growth here in the community and area," said Mai, who briefly lived in Bridgeport in the late 1990s, then returned from Las Vegas a decade ago to make our city his family's home. Food is an important part of his culture and he saw a window of opportunity to open an eatery which featured the dishes he was raised eating and those family members had produced in their restaurant kitchens. The first inspiration was selling freshly-made soups, those which simmer for several hours and are served piping hot. In addition to those chicken- and beef-based soups, other specialties include sandwiches, Vietnamese drip coffee and boba (bubble tea). Since developing his business idea, Mai has been doing his homework, sampling foods and studying prices.
---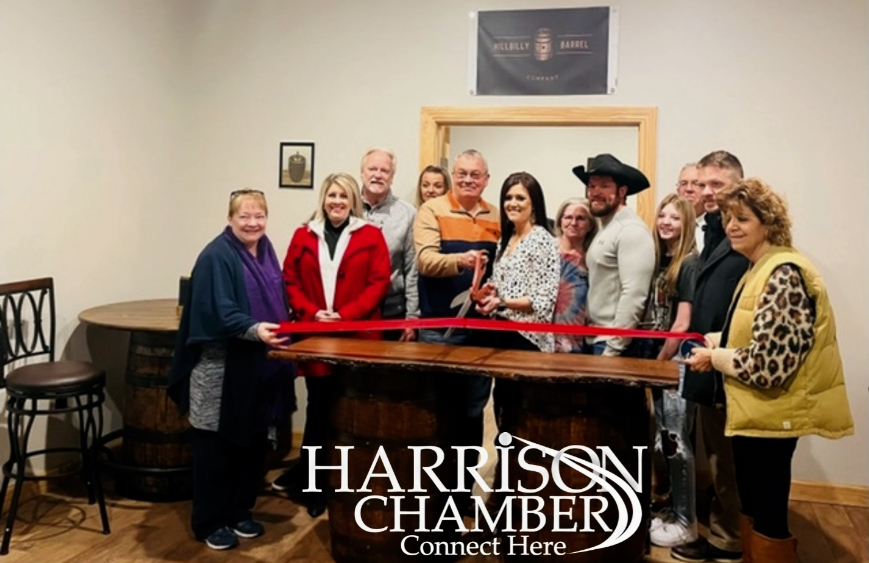 Hillbilly Barrels
Date: 02/18/2022
Story By Jeff Toquinto Connect Bridgeport Sometimes a hobby turns into a passion. Sometimes that passion can turn into a profession. Count Robert Allman among those that have had that happen. And the public is going to be the beneficiary. Allman, a retired structural engineer, was looking for something to keep himself busy. He not only found it but found a new business and business partner in the process. The new business is Hillbilly Barrels, LLC. "It started as a hobby in September, and it took off from there," said Allman. "I was using barrels to make pub tables and other items for Christmas gifts for folks and I knew I was on to something.
---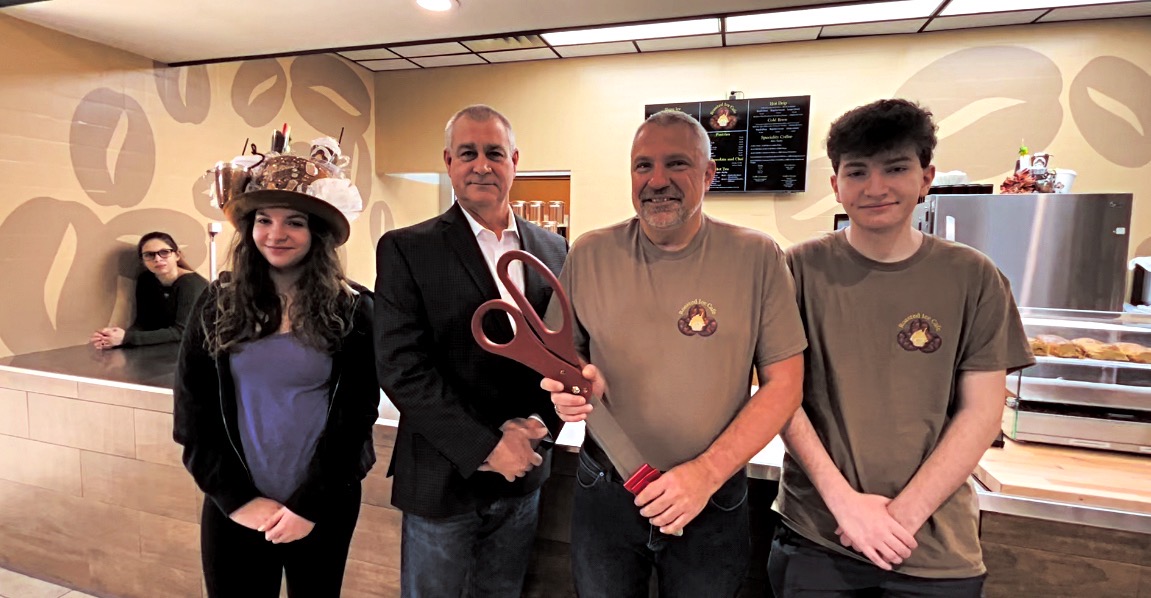 Roasted Ice Cafe
Date: 02/28/2022
Connect Bridgeport-Story by Julie Perine Roasted Ice Cafe opened this week at Meadowbrook Mall. Located in the Food Court, the locally-owned business offers shaved ice, Italian sodas, cold brews, as well as hot drip basic and specialty coffees, teas, hot chocolate and chai lattes. Also featured are fresh pastries -including muffins, cinnamon rolls, baklava and more - baked daily at Freshest Dough in Morgantown. Roasted Ice Cafe opened Sunday and a ribbon cutting was held Monday morning, facilitated by the Harrison County Chamber of Commerce. Bridgeport City Council member Jon Griffith spoke on behalf of the city, offering congratulatory remarks and wishing them much success
---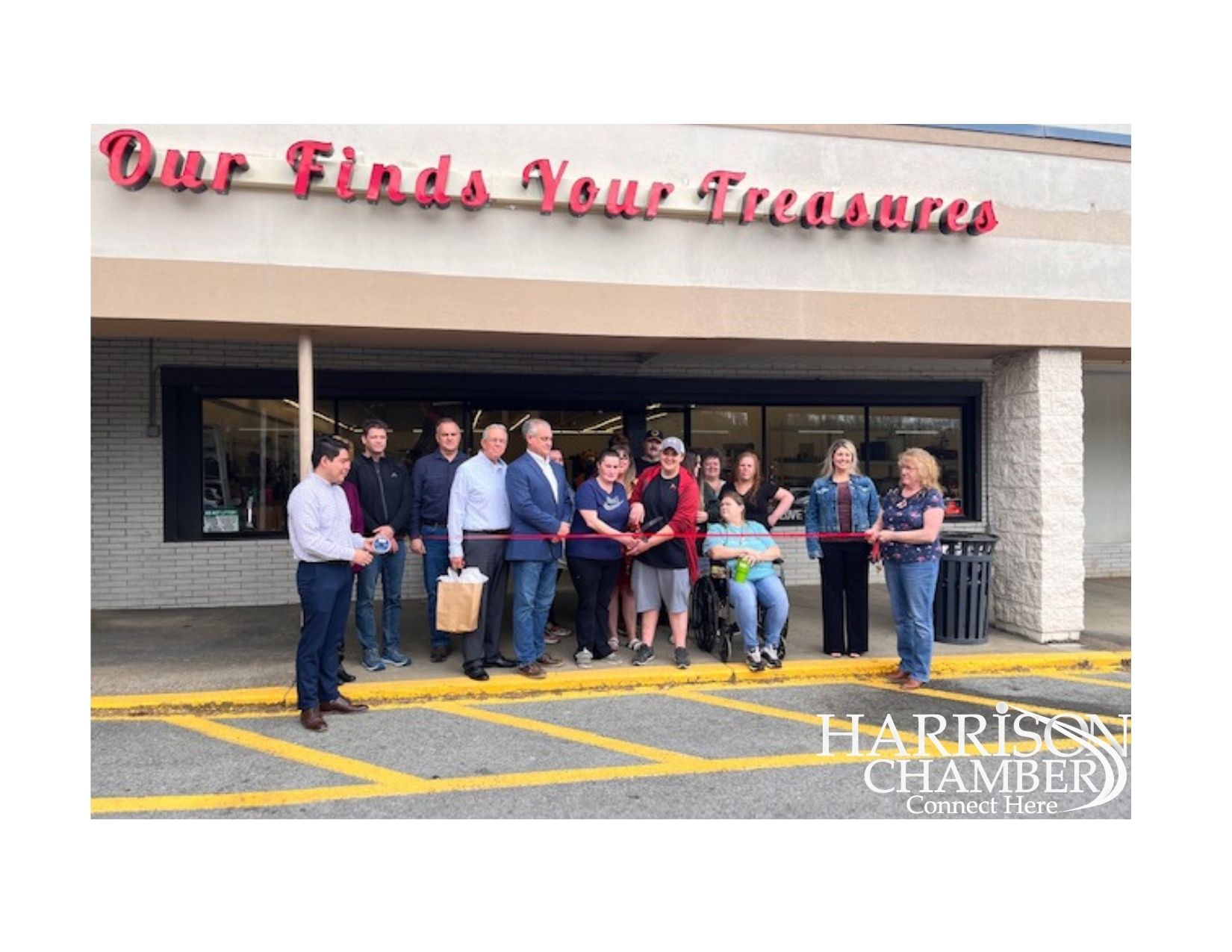 Our Finds Your Treasures Ribbon
Date: 03/31/2022
Story By Julie Perine Connect Bridgeport The reality show, "Storage Wars" piqued the interest of TV watchers across the world. Once a storage unit door is flipped open, there could be a room full of treasures inside. Jessica Morris and Kimberly Bailey have made the search their livelihood. After all, one man's trash is another man's treasure. At Bridgeport's newest retail store, Our Finds Your Treasures, you might just find your treasures. We sell anything and literally everything," Morris said. "We have everything from new and used furniture to new and used housewares and toys, jewelry, used primitives and more. People come to our store to see if we have what they're looking for before visiting the big chain stores." Our Finds Your Treasures is open 10-7 Monday through Thursday, 10-8 Friday and Saturday and 10-6 Sunday.
---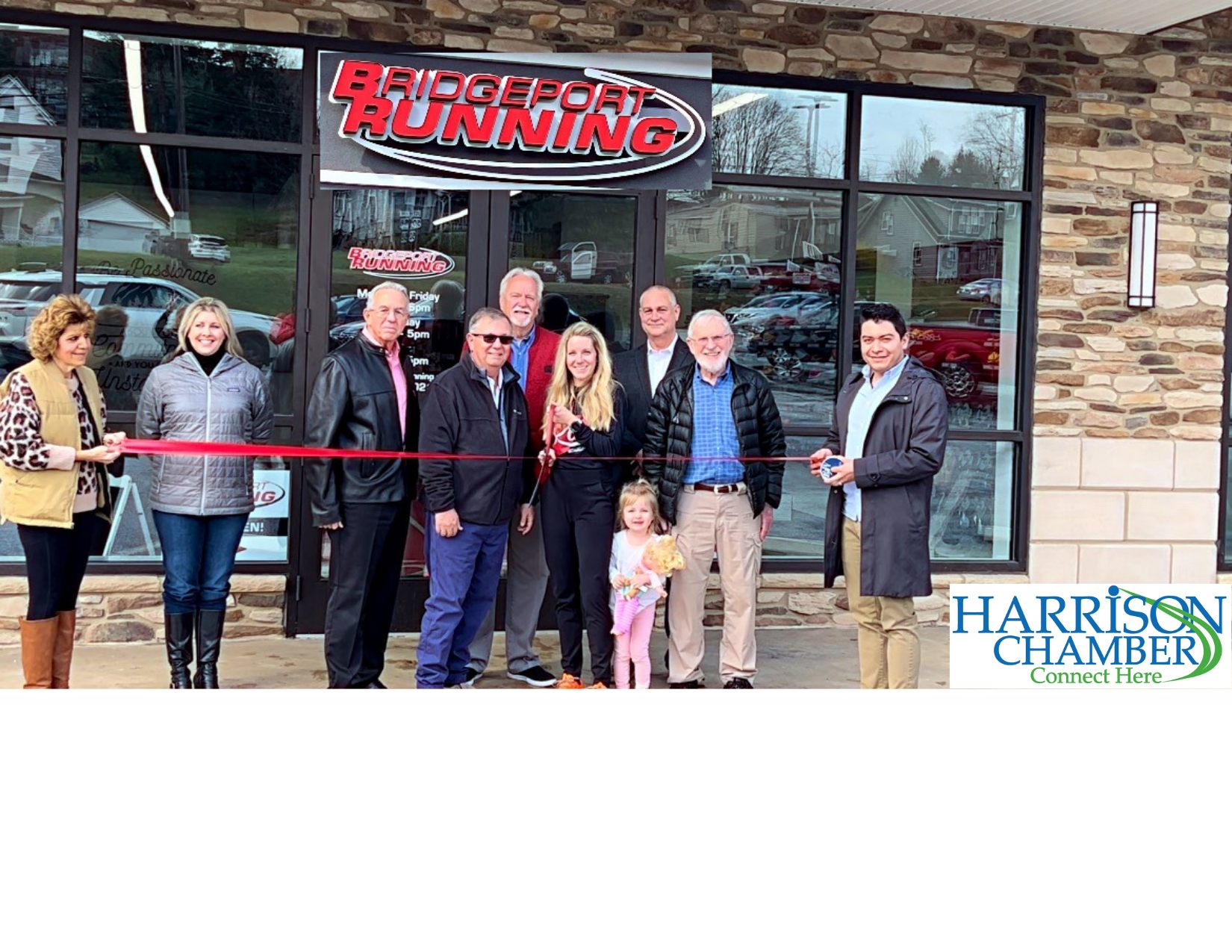 Bridgeport Running
Date: 04/01/2022
Connect Bridgeport Story by Julie Perine A Bridgeport business which has a few months of operation under its belt held its official ribbon cutting today with the Harrison County Chamber of Commerce. Bridgeport Councilmen Jon Griffith and Don Burton and City Recorder Hank Murray were on hand for the official welcome to the city, as was Doug Marquette of the Bridgeport Business Retention Committee. Located at The Square in Bridgeport along South Virginia Avenue, Bridgeport Running sells popular brands of running and walking shoes, as well as athletic apparel and other health- and fitness-related products. The store is the second of its kind. Morgantown Running is located at Beechurst Avenue in Morgantown. Owner Heather Cleary - wife of Sean Cleary, head WVU Track and Cross Country - believed Bridgeport was an ideal second location for her store and that has proven to be true, especially since the onset of track season, she said.
---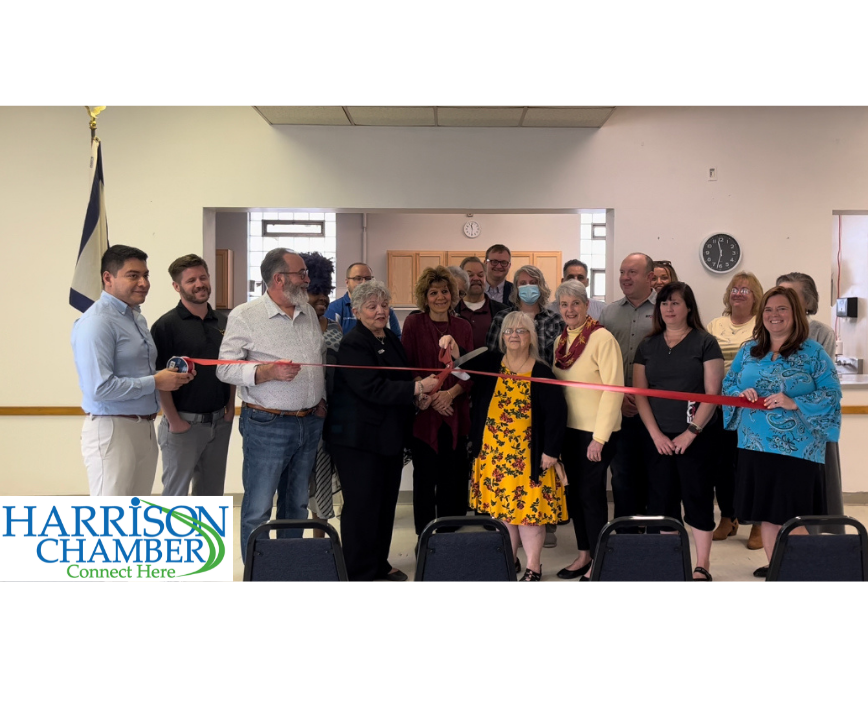 Progressive Womens Association
Date: 04/13/2022
Connect Bridgeport-Article by Roselyn Queen The Progressive Women's Association held the ribbon cutting for the new commercial kitchen in the Uptown Event Center. The kitchen was made available by a grant from EQT written by Audra O'Dell and Elinda Carson. The grant was in the amount of $10,000. "We are honored to share in the excitement with our community partners, the PWA as they open their new kitchen space for the use of the community... It is such an innovative project and one we hope will be used by many," Ellen Rossi, president of the EQT Foundation said. Clarksburg Mayor James Marino gave a welcome and the Harrison County Chamber of Commerce handled the ribbon cutting. Refreshments were supplied by Laura Goff Davis. Odell gave tours of the kitchen and explained the use of the new equipment. Some of the new equipment is a dehydrator, convection oven, bottler, and other items. Complimenting the kitchen is a dining area that can seat approximately 175 people. This is an excellent venue for receptions meetings and parties. It was announced that individual's wanting to use the facility can do so by scheduling an appointment with Carson. It is the hope of the PWA that this facility will encourage entrepreneurs to start their business for future success. As past president I stated this is only one service that the PWA provides for the area, and it helps them continue their mission of service. Take care and until next week "Now You Have Heard It Through The Grapevine." Editor's Note: Rosalyn Queen, PWA past president; Betty Waddy, President; and Elinda Carson, Director; cut the ribbon to the newly renovated commercial kitchen at the Uptown Event Center. Gathered to help celebrate were Clarksburg Mayor Jim Marino; Harry Faulk, City Manager; John Whitmore, City Developer; Jerry Riffle, City Councilman; Marla Feree; Louis Valtreire; Jim Harris; Jacquelyn Fleece; Deaonna Crowe; Jeremy White; Victoria Straling; Jamie Bartow; Audra O'Dell, West Virginia Food and Farm; John Madia; Tina Yoke; Nancy Brown; Delores Yoke; Laura Davis; and Lexie Mayfield.
---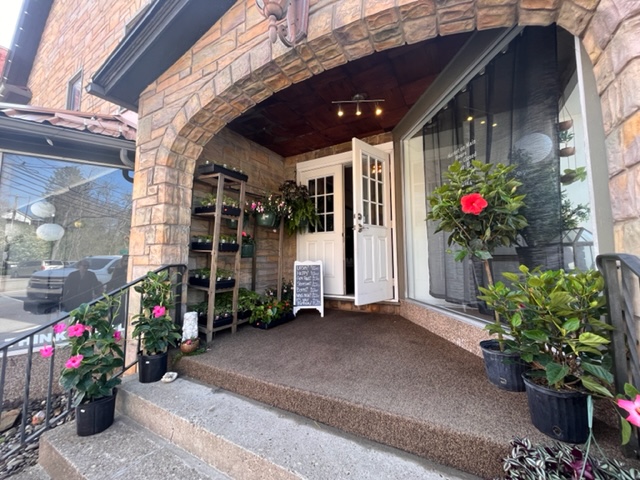 Market on Main
Date: 04/22/2022
Connect Bridgeport- Article Julie Perine With their doors open for less than three months, Market on Main owners Leslie Toothman and Perris Reed have expanded their offerings and hosted a variety of special events. Friday begins a weekend-long Earth Day Celebration, kicking off with an 11 a.m. ribbon cutting. Combining the two events seemed to be appropriate, Toothman said. "I thought Earth Day would be a great time to celebrate our ribbon cutting. Perris and I both love all things nature; she's all about organic and locally grown foods and I love to grow plants and food - just about anything that I can get my hands in the dirt," she said. The Drifter Doughnut food truck will be on site Friday. Market on Main features the work of 35-plus artists making everything from woodwork pieces, paintings, soaps, candles, macrame and much more. Some of those crafters include. The market also houses Reclaiming Melissa (alternative and holistic health), Daisy Greene Photography and Mountain Mama Magick (holistic health practice/reiki).
---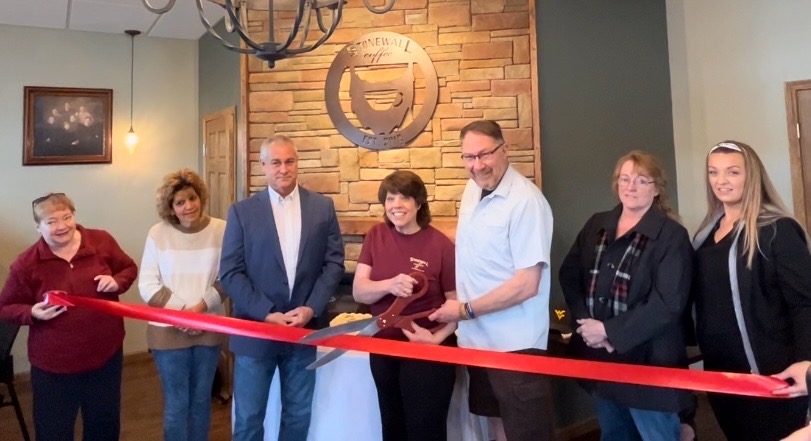 Stonewall Coffee Bridgeport Location
Date: 04/27/2022
Connect Bridgeport- Article Julie Perine A large crowd gathered at Stonewall Coffee in Bridgeport Wednesday morning as the ribbon was officially cut on the new business and an all-day grand opening took place. The Harrison County Chamber of Commerce facilitated the ribbon cutting with a handful of officials on scene. Also present was Bridgeport City Councilman Jon Griffith, who offered a warm welcome to the new Bridgeport business. Stonewall Coffee is owned by Kevin and Sarah Zakariasen, who also own and operate a coffee shop in Clarksburg. Members of their large family were also in attendance.
---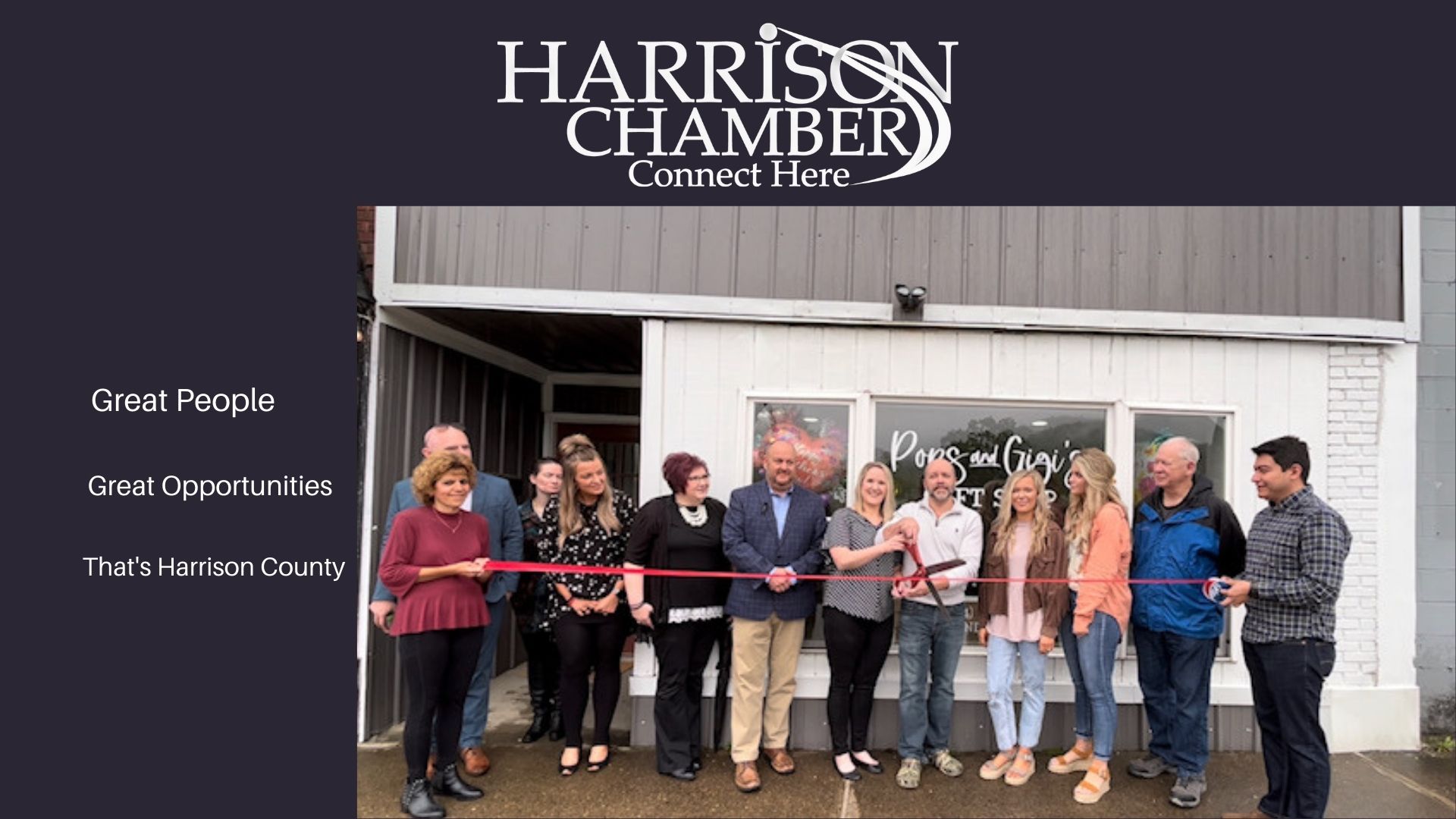 Pop's & Gigi's Gift Shop
Date: 05/06/2022
Located in Shinnston Pop's & Gigi's Gift Shop brings business to the heart of Shinnston. Offering a variety of soaps, candles, fudge and home decor, don't forget the clothes .. Check them out Address:203 Pike Street Shinnston
---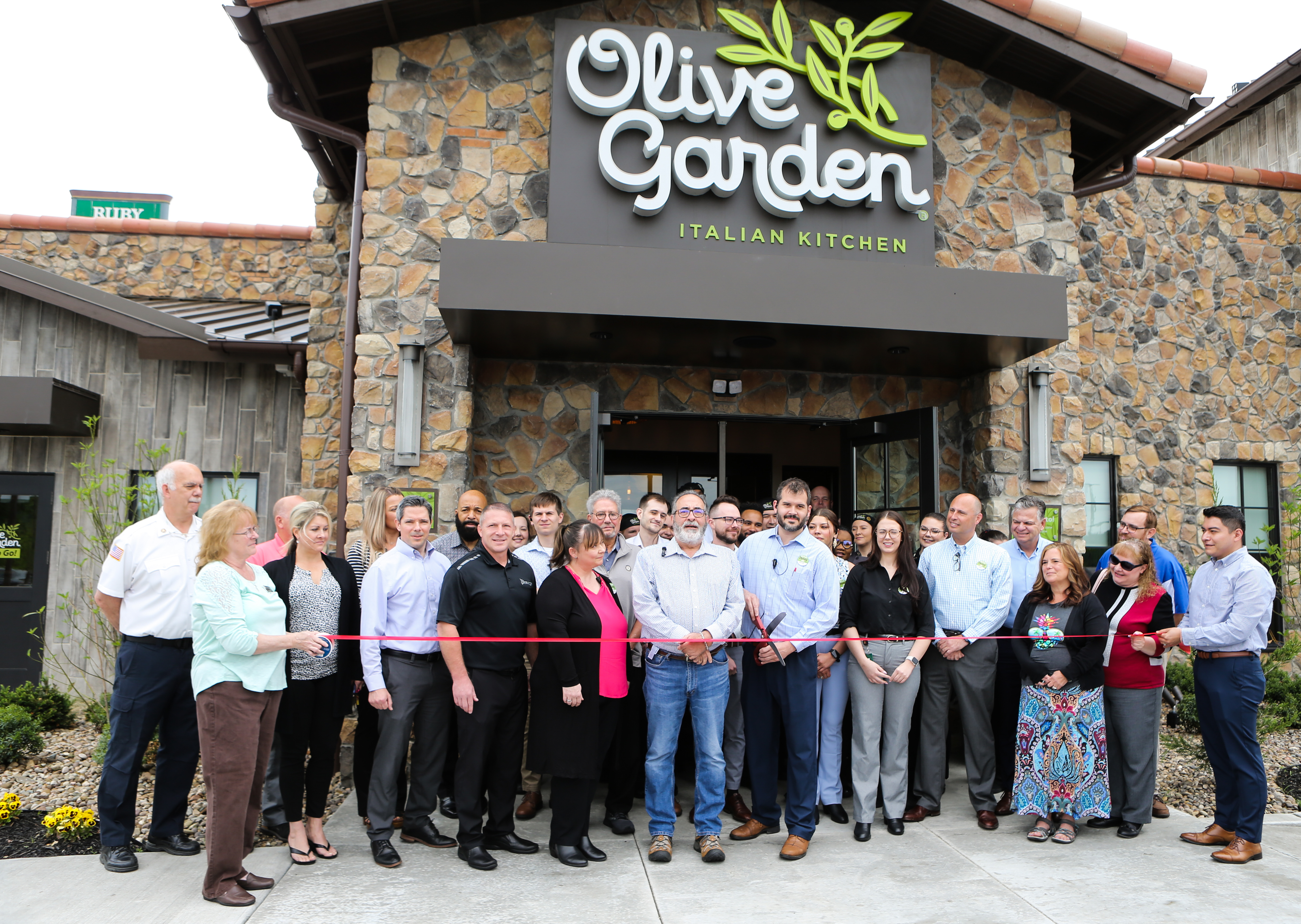 Olive Garden
Date: 05/23/2022
https://www.wboy.com/news/harrison/olive-garden-officially-opens-in-clarksburg/
---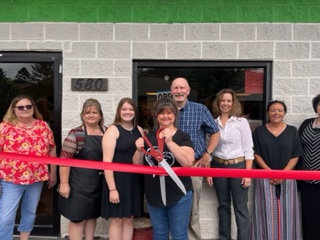 Cornerstone Cafe
Date: 06/01/2022
Welcome to the Cornerstone Cafe Owners John and Sheila Napier will give you some of the best food you have ever tasted. Visit them today 580 Main Street Lumberport
---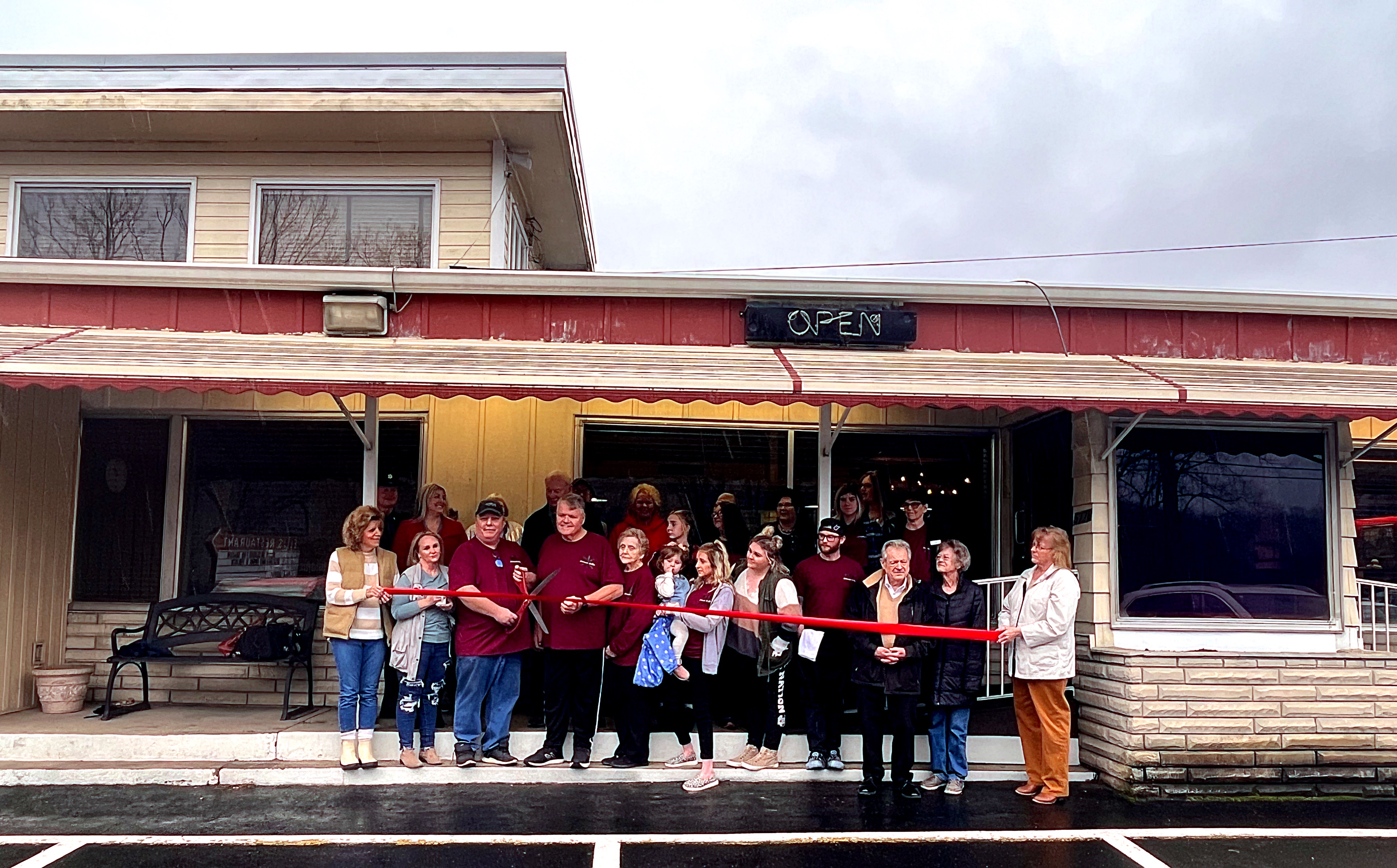 Sunset Ellis Restaurant
Date: 02/16/2023
CLARKSBURG, W.Va. (WV News) — The Sunset Ellis Restaurant in Shinnston held its grand reopening Thursday with a ribbon cutting. The iconic diner near the opening of the Sunset Drive-In Theater was a Shinnston area community staple for 67 years before closing its doors last summer. Now the eatery is under new management, bringing back one of Shinnston's most iconic places to grab a bite. Location 5776 Shinnston Pike, Meadowbrook WV
---