MEET THE JUDGES
LaReta J. Lowther
Senior Vice President & Director - Community Development / CRA
WesBanco Bank Inc.
LaReta J. Lowther is the Senior Vice President & Director – Community Development / CRA for Community Development at WesBanco Bank, the banking subsidiary of WesBanco Inc., a $17 billion regional bank holding company with offices in eight states. A 43-year veteran of the banking industry, Mrs. Lowther's area of expertise has focused on regulatory compliance, with the last twenty-two years exclusively focused on community development and CRA. She leads a team of award-winning community development professionals providing financial solutions throughout the WesBanco footprint to address affordable housing, revitalization of economically distressed communities, community development services for low-income persons, and assistance for small businesses. Under her leadership, WesBanco has received eight consecutive "Outstanding" ratings on its federal Community Reinvestment Act examinations, spanning a period of more than 20 years. She also serves at the President of the WesBanco Bank Community Development Corporation, which deploys allocations of New Markets Tax Credits, and as President of the WesBanco Bank Charitable Foundation. A graduate of Wheeling Jesuit University, Mrs. Lowther has been a featured speaker at national conferences including the National Interagency Community Reinvestment Conference, the FDIC CRA Forum for Large Bank Examiners, the FDIC Committee on Economic Inclusion, the American Bankers Association, as well as locally for the Harrison County Chamber of Commerce. She has served as an adjudicator for several business plan and grant competitions, including Opportunity Appalachia, the West Virginia Collegiate and High School Business Plan Competitions, and the Northern WV Brownfields Assistance Center FOCUS Grant. She has served as a community coach and technical advisor, and has been included in the "50 in 52 Journey", a national initiative featuring America's community problem solvers. She received the "Volunteer of the Year" award from Governor Tomblin for her work with her hometown, the City of Shinnston. She resides with her family in Stonewood, West Virginia, and can be seen throughout West Virginia accompanying her husband, Santa, as Mrs. Claus.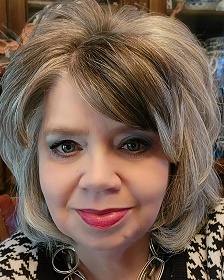 ---
Scott Werdebaugh
Owner - Integrity Financial Planning
Co-owner and Managing Partner - Vast Holdings, LLC
Scott Werdebaugh is the owner of Integrity Financial Planning in Morgantown, WV which he founded in 2008. He has 25 years of experience in the financial services industry and has clients in 13 states. Integrity Financial Planning helps people build, protect, and transfer wealth.

He has been a guest speaker at several public schools in the area, Leadership Harrison, West Virginia University's Colleges of Physical Activity & Sport Sciences and Business & Economics where he also played the role of a venture capitalist at their Venture Capital Fair for MBA students.

Scott is also the co-owner and managing partner of Vast Holdings, LLC which is a commercial real estate development and leasing company. The transformation of Valley Hills to The Square @ Bridgeport is one of their projects.

He is a founding member of the Mountaineer Chapter of BNI in Morgantown which is a business networking group that referred over $11 million of revenue to its members last year.

Scott and his wife, Sharon, reside in Bridgeport and have three adult children: Mariah, Wes and Domonick.

He is an avid football fan and his most enjoyable hobby over the years has been coaching football. He has coached at the high school, middle school, and youth league level, as well as the WVU Football Camps under Head Coaches Rich Rodriguez and Bill Stewart.
The keys to his success are continuous learning, surrounding himself with good people, treating people with respect, and a strong work ethic.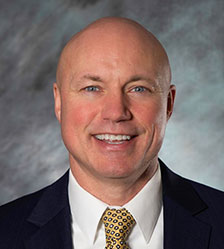 ---
April Kaull
Executive Director of Communications for University Relations - WVU
April Kaull is the executive director of Communications for University Relations, overseeing the day-to-day operations of the unit, which is charged with telling West Virginia University's story.

Kaull, a native of Harrison County, joined WVU in January 2015 after a more than 20-year career as a broadcast journalist in West Virginia. She joined WBOY-TV in Clarksburg in 1995 and rose through the ranks from reporter and producer to vice president of news operations for West Virginia Media, a statewide media company which owned and operated WBOY, several other TV stations and The State Journal newspaper for more than a decade. She also served as executive producer for WV Media and anchored the company's nightly 30-minute statewide newscast which aired on WBOY-TV.

Kaull is a 1995 graduate of WVU in broadcast news and received her master's degree in Integrated Marketing Communication from WVU in 2016. She lives in Morgantown with her husband Chad. She is an active member of the community and volunteers her time with a variety of organizations.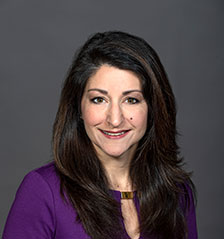 ---
Mitch Carmichael
Cabinet Secretary for the WV Department of Economic Development
Mitch Carmichael currently serves as the Cabinet Secretary for the WV Department of Economic Development. He was appointed to the position in 2021 by Governor Jim Justice.

Prior to joining the Justice Administration, Secretary Carmichael was elected to represent Jackson County in the WV House of Delegates from 2002 to 2012. He was then elected to the WV State Senate from 2012 to 2020. In 2017, he was unanimously elected by his fellow senators to serve as Senate President and Lieutenant Governor.

An accomplished businessman in the field of information technology and broadband, Secretary Carmichael has earned recognition statewide and nationally as one of the most pro-business legislative leaders in the nation. Secretary Carmichael is best known for his free-market, pro-growth economic policies, and for being a strong voice and tireless advocate for smaller business and entrepreneurship.

Secretary Carmichael is a resident of Ripley, WV and is a graduate of Marshall University.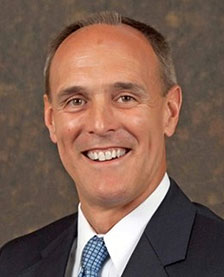 ---
Ben Queen
Owner - Ben Queen Photography
WV State Senator
Ben Queen is currently the youngest member of the WV State Senate and the owner of Ben Queen Photography - a well known sports and event photography business he started in 2008 at the age of 13.

In 2009, Ben was recognized by the Harrison County Chamber of Commerce as their "Young Entrepreneur of the Year". In 2013, he was one of six finalists for "National Young Entrepreneur of the Year", an award hosted by the National Federation of Independent Businesses (NFIB). Ben has been recognized by The WV State Journal as a member of the 2020 Class of "West Virginia's 40 Under 40". In 2021, The WV Executive Magazine named Ben one of their "Young Guns" among business leaders throughout the state.

In 2016 at the age of 21, Ben was elected to his first or three terms in the WV House of Delegates representing Harrison County. In 2022, he was elected to the WV State Senate representing Harrison, Taylor, Lewis, Gilmer, and Calhoun Counties.

As a member of the West Virginia legislature, Ben has served as a member and chairman of the Committee on Small Business & Entrepreneurship. He is currently serving on the Senate Finance Committee, the Committee on Economic Development & Tourism, and the Committee on Banking & Insurance. He serves as the chairman of the joint Committee on Technology & Infrastructure.

Now 28 years old, Ben and his wife Meredith are residents of Bridgeport. He is a member of Simpson Creek Baptist Church, the Harrison County Chamber of Commerce, and the Bridgeport Rotary Club.